Although inconspicuous, the Alhambra has everything you expect from an honest and stylish seat: quality materials, excellent seating comfort and equipment that offer you many options. The design of the Alhambra is simple but functional: you can hardly see the sewing, the shapes are pleasantly intertwined and the rounded edges give the impression of safety and comfort.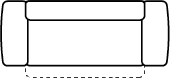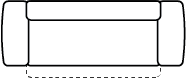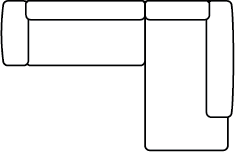 Extending seats
Thanks to the sliding seats, you can adjust the depth of sitting and set the position that suits you. The feed is electric, while the seat simply movesfurther away from the backrest or, conversely, slides deeper into the seat.

Legs
Legs are a key design element of every seat. You can choose from several styles and materials, thanks to which you can customize the look of your new seat.

Comfort
Comfort is the most important thing in every seat. You can choose from several foam and spring variants. Even the basic foam provides high comfort, which the pocketspring move even higher. You will achieve the greatest comfort with the memory foam, which is currently the most comfortable type of seating on the market.
Interested in our sofa? Please feel free to contact us with your questions or have us prepare a quotation for a sofa in the design you selected above.
Simply provide your name and contact details, and we will be in touch shortly.